Archive for August 2009
Here are all the posts written in 2009 August.

Everybody likes Google Chrome, right ? Well, now you can have Chromium on Ubuntu as well. But first, let's clarify something: Chromium is an open source browser project. Google Chrome is a browser from Google, based on the Chromium project. Right now Google's browser is only available on Windows. I know I installed Windows on […]

The Mimo Mini USB Monitor ( $129.99 ) changes this equation completely by offering a low-maintenance relationship between you and an extra display. A single USB connection from your computer gets you an instant high-resolution secondary display. This awesome display is perfect for your IM client, widgets, PC gaming tools, your email, a spreadsheet, your […]

It looks delicious doesn't it ? However, I suggest you'd better not taste them, because they're actually portable storage devices from Korea. The ice cream part of the popsicle is a hard drive and the stick is a USB flash drive. At present, there're three flavors, including Chocolate (120GB HD / 8GB flash), Strawberry (80GB […]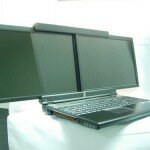 Here's a laptop you will surely buy when you find it in a store near you. Planned Specifications: 2 LED backlit display screens Windows VISTA/ WIN XP PRO (optional) – I wonder why Intel Core 2 Duo P8400 2.26-GHz 4 GB of RAM (2GB DDR2 SO-DIMM x 2) 320GB 7200-rpm HD NVIDIA® GeForce® 9800M GT […]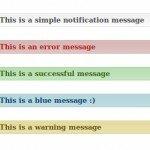 We all know that CakePHP has the Session component that allows us to login and logout users and to show them messages that appear only once: Session->setFlash('Random message that appears only once'); ?> We can style this message the way we want but what about having these kind of messages that are style differently […]
I'm not sure if all the people that have a blog use WordPress but I'm pretty sure that a vast majority do. And a lot of these people bring something new to wordpress: themes, plugins and a lot of ideas. When's the last time you added a plugin to your blog or switched themes if […]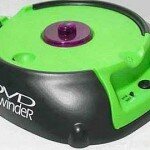 You certainly have a lot of gadgets in your home but there's something missing. Let's say the movie you're watching on your DVD just ended. You need the DVD Rewinder to get it back to the beginning, right ?

Whenever you have sex on a dirty car … please erase your tracks or your parents will get an email with a photo like the one below 🙂 :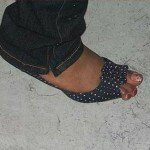 As an established manufacturer of high performance audio cards, ASUS has always been at the forefront of delivering the best in audio entertainment technology to its consumers. Today, ASUS is proud to announce the launch of its first ever multimedia speaker series. The ASUS uBoom and uBoom Q sound-bar speakers are designed to provide high […]