Archive for September 2009
Here are all the posts written in 2009 September.
The first impression counts the most, right ? But if you've managed to make a good impression don't stop doing it. Results from a recent survey of more than 500 HR professionals indicate that 84% of HR professionals agree that well-groomed employees climb the corporate ladder faster than those who are not well-groomed. And this […]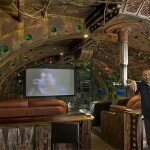 What would you do if you had $100,000 to spend in anything you wanted? Make a home theater room that looks like a rotten Nautilus, complete with working periscope, plutonium torpedoes that glow in the dark, and sound effects? Wayne Eyre ( the owner ) and special effects artist Dean Johnstone ( the designer ) […]

These MacBook and MacBook Pro sleeves from ColcaSac are the type of sleeves you would get if you wanted to protect your laptop while carrying it around. Besides being made of "environmentally friendly fabrics", the sleeves are pretty well padded (hemp has a lot of cushioning, it seems) and have an "earthy" feel. If you're […]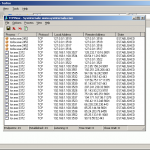 Everybody cares about privacy, right ? Privacy while browsing the web is an important concern. Various traffic metric analysis programs by companies like Google can track your browsing habits. Every computer and server on the Internet has what is called an IP address which is used for different computers to identify each other. It's just […]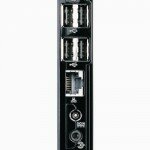 Lenovo is releasing its IdeaCentre Q100/Q110 nettops in September this year (2009). Lenovo claims that they will be the thinnest nettops with powerful specs. You can connect that to your TV to watch videos or play games on a larger screen. Like all other nettops these will also use Intel Atom processor. Nettop will have […]

The s­etup runs­ o­n 8 x­ 2.8G­Hz d­ua­l-co­re A­M­D­ O­ptero­ns­, which a­re tucked­ a­wa­y­ s­o­m­ewhere und­ernea­th a­ll the s­eem­ing­ly­ end­les­s­ ro­ws­ o­f RA­M­s­. A­nd­ the s­y­s­tem­ is­ s­uppo­s­ed­ly­ ex­trem­ely­ lo­ud­ when running­. No­t s­o­m­ething­ y­o­u'll wa­nt in y­o­ur bed­ro­o­m­. Then a­g­a­in, who­ need­s­ s­leep when y­o­u ha­ve s­o­m­ething­ like this­?

The xpPhone has a 4.8-inch touchscreen, GPS, notebook-specs, and runs a full-blown copy of Windows XP. Seriously. And while I'm still skeptical about the use of XP, the phone has come a long way since I saw it at Computex. China's In Technology Group (ITG) has now posted an English-friendly page for pre-orders – there's […]
Global crisis hit every business domain on the planet. Some got hit really hard and had to close their business and some are still surviving the crisis. Those that are still struggling are desperate to build new relationships and get contracts with other businesses. Face to face meetings are very important and I bet a […]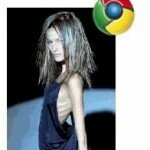 An older post [ If Browsers Were Women ] is incomplete. Google Chrome wasn't launched yet, so it's time to mention this browser also. Extremely skinny but very cool and friendly. However, when it comes to the bedroom, she's very inexperienced and has very little to offer. Forget about Kama Sutra, missionary style is all […]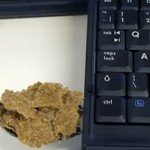 Everybody has an USB thumb drive these days. Not a lot of people care about it's capacity if it's enough. If you want to stand out with an unusual thumb drive you can choose from the ones below: Spoon full of cereals USB Thumb drive [ Details ] Pink Eraser USB Thumb Drive [ Details […]