Tag: usb flash drive
You are browsing all the posts tagged with usb flash drive.

It looks delicious doesn't it ? However, I suggest you'd better not taste them, because they're actually portable storage devices from Korea. The ice cream part of the popsicle is a hard drive and the stick is a USB flash drive. At present, there're three flavors, including Chocolate (120GB HD / 8GB flash), Strawberry (80GB […]

Ennova Direct Corporation (DBA ION Technologies) announced today that the USPTO recently awarded the company's founders (Paul Regen and Peter Garrett) another USB Flash Drive patent – US 7,462,044. This new USB flash drive (shown on right) has unique patented features including a new type of retractable USB connector with a built-in cover that protects […]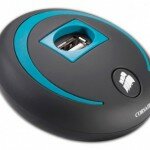 Corsair have announced a desktop dock that can turn any USB flash drive into a one-click backup solution. The Corsair Voyager Port has a top-mounted USB 2.0 port and comes with a copy of NovaBACKUP 10; at the push of the Voyager Port's single button, a preset backup is triggered. According to Corsair, the vast […]
The polished chrome Pico USB flash drive is only 31.3 x 12.4 x 3.4 mm in size, but it is still capable of storing an impressive 8GB of data. Store four full length ripped movies, five days worth of music, more than four-thousand 5 megapixel photos, or eighty-meters worth of shelved books. Sure, it's so […]
Actually not, but this is just to good to be true. I just love the idea. This 2GB USB Flash drive looks like it was broken in half while somebody tried to steal your laptop. Designed by Windell Oskay. View the product page. What do you think of it ?
The Pico-C measures 31.3mm x 12.4mm x 3.4mm and weighs just 4.7 grams which is less than a nickel and it is also water resitant. Features: Weigh less than 6g Up to 30MB/s (200X) data transfer rate Fully compatible with USB 2.0 and 1.1 Powered by USB bus – no external power is required Durable […]
This wooden flash memory features a 2GB large built-in flash memory and sports a neck strap so you can easily carry the stored data with you. Features: 2 GB memory USB self-powered, no external power is required Portable and easy operate Plug and Play Support Windows 98/ME/2000/XP, Mac OS 9.X or above, Linux Kernel 2.4 […]