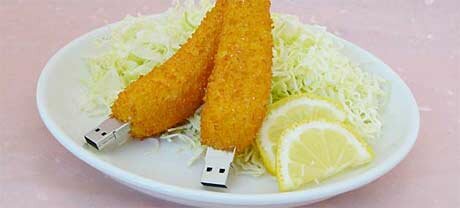 USB drives comes in thousands of designs and colors, but these 10 are extraordinary weird. Or what do you think? Go ahead, check them out. They are weird! Promise. Hehe.
10. The IDuck


We start off with the least weird USB drive, and it's the iduck from the Japanese company Solid Alliance. They are available in six different colors and the version on the picture even lights up when it's plugged in. It's cute so it's not that hard to understand why it's popular, right?
9. Sake Bottle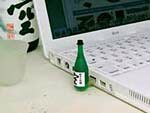 Now it's starting to get weird. A USB drive shaped like a Sake bottle? Does that sound like the next big thing? Hehe, I wonder how many of these actually was produced! It's so weird that it's cool
8. Sushi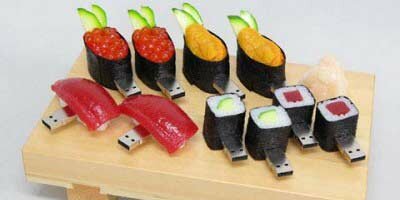 If you already have bought the USB Sake, you definitely got to have a set of Sushi drives. They come in lots of different models and look really authentic. Don't eat! Weird, eh?
7. Mikan Seijin USB memory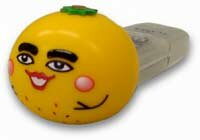 Ok, now it's starting to get really weird, don't you agree? This drive is called Mikan Seijin and if you translate that it means 'Mandarin Alien' – a popular Japanese TV show from 1994. It's a relly horrible product. Hehe.
6. Big Tiki Drive


Standing almost 4inch tall, the Big Tiki Drive is a really weird product. What's the connection between Hawaii and storage? Once again, a product that is so weird that it becomes cool.
5. USB Sushi Dimsun


This is just another dimsum Sushi USB drive, but they look so authentic that they deserve a better position in this Top 10 list. They even looks sticky! Only 5 weird USB drives to go, hang on!
4. iDisk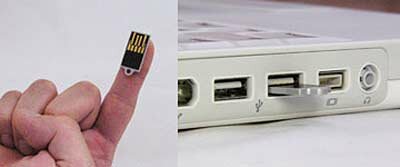 The product description of this really strange product says it all: 'It's so small you can have it in your ear'. Hehe, ok! How on earth should can you avoid not misplacing this really tiny (and very weird) product?
3. USB Fish Shrimp

Once again: why? Why on earth would you want to have a little fish shrimp sticking out of your USB port? If you want to make it REALLY weird, combine this one with the USB Spaghetti plate port and you have a truly wild combination.
2. USB Thumb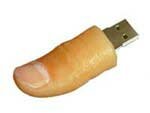 The USB thumb is our runner up in the Top 10 weirdest USB drives ever. Having a thumb sticking out of your computer is really, really weird, and it also gives a completely new meaning to the expression 'thumbdrive'.It looks very realistic, so you can probably use it in some pranks to your friends and colleagues.
1. Barbie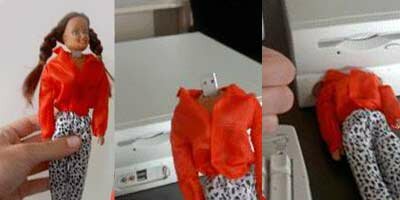 Yes, at last – the most weird USB drive ever – the USB Barbie. Rip the head off the cute Barbie doll, and plug it into your PC. This is as weird as it gets this time! Enjoy!