Archive for October 2011
Here are all the posts written in 2011 October.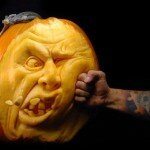 Halloween includes activities such as trick-or-treating, attending costume parties, carving jack-o'-lanterns, bonfires, apple bobbing, visiting haunted attractions, playing pranks, telling scary stories, and watching horror films. Here are 6 more awesome carved pumpkins to give you ideas for today. Wish you a very Happy Halloween!

1. Nobody can open their all the way and stick their tongue out past their lips 2. 90% of people that read this tried that 3. 100% just learned it was false 5. Approximately 51% of people laughed 6. Most of you didn't notice that I skipped number 4 6. Most of you just went […]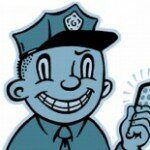 The police wants to search my server, my personal computer or my phone. What do I do ? Don't consent to a search Say "NO", and tell the police to come back with a warrant If you voluntary agree to a search, they don't need a warrant to get into your house or search your […]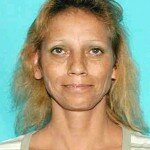 What kind of woman assaults her boyfriend with a frozen steak because she can't find room in the freezer to chill her booze? Meet Edna Verdin.   The 47-year-old Louisianan became upset Sunday night when her bottle of "Tequila Rose," a strawberry cream liqueur, would not fit in the freezer at her Houma home. She […]

The sport of choice for the urban poor is BASKETBALL. The sport of choice for maintenance level employees is BOWLING. The sport of choice for front-line workers is FOOTBALL. The sport of choice for supervisors is BASEBALL. The sport of choice for middle management is TENNIS. The sport of choice for corporate executives and officers […]