Tag: Case Mods
You are browsing all the posts tagged with Case Mods.

Check one, check two. This Mic PC has both practicality and a retro look that many would not mind having inside their home. Whether you have dreamed of being a famous singer, a radio disc jockey, or simply would want to build your own computer case mod, this Slipperyskip do it yourself Mic PC is […]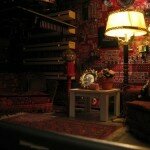 It looks like a tiny little family has moved into this warm and cozy computer living room and set up their home. The PC Living Room (or is that Living Room PC) is furnished tiny little dollhouse furniture, including a sofa, a comfy chair, and even a little lamp that plugs into one of the […]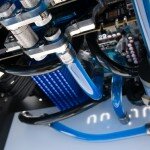 The pure fusion of power and beauty, murderbox ascends to assert its place atop the high-end PC platform with a unique and bold statement. Murderbox exploits the very latest advancements in computer technology while employing classic design cues derived from a simple, elegant concept of form balanced with function. Amazing, isn't it ? Would love […]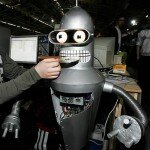 R2D2 Case by Ken Kirby What would you say about people who likes science fiction movies. Many of you are going to say: Geeks. Well, if you sometimes see the person who is actually Stars Wars fan, and it is also a fan of the famous r2d2 robot from it than I think that you […]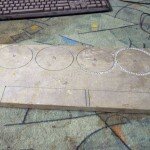 This project took 18 days from this Russian guy to accomplish. It all has began after he has watched that cartoon. An idea sparked thru his head "I want to build such thing to hold my computer stuff in it". A solid-metal Wall-E computer case, each detail carefully cut from the metal sheets processed and […]

Here's an interesting case mod found on Million Dollar PC. Made by Gianluca ( aka aka G69T ) and his team. I surely wouldn't mind having this beauty in my office 😀 You can view more case mod on [ Million Dollar PC ].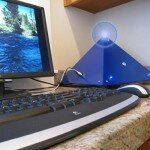 You've seen many pyramid case mods lately, but these handmade Vertex cases are a little snazzier than most and will ensure that your PC successfully completes the transition to the afterlife. Specifications Monocoque chassis laser-cut from 1.6 mm Aluminum Powercoated in 1 of 3 colors Flex ATX Power Supply included : Sparkle Power SPI270LE with […]

Made by Ian H. aka Sniipe Dogg using a Lian Li P80 case this case uses a great combination of blue and green. Don't know the specs or anything else but I know it looks good :D. [ Million Dollar PC ]
Not pretty sure if this is a working PC case with all needed in it but it surely looks awesome. You can see more details on how to build something like this yourself here: [ Tweakers ]
Weighting just 7.5 pounds, the mighty pyramid pc's frame was constructed from laser cut, black and silver aluminum before acrylic paneling sealed the system off to grave robbers and historians. Two 80mm fans keep things frosty with the assistance of liquid cooling. And, of course, a few extra LEDs have been added here and there […]