Tag: Videos
You are browsing all the posts tagged with Videos.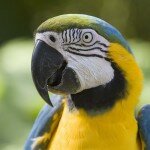 This is the smartest and the funniest parrot I ever saw. Enjoy the video and a good laugh  
Jackie Chan on a Segway wearing a helmet that says Kaspersky on it and punching computer viruses ? You may be thinking I'm telling the dream I had last night. Well .. I'm not. Here's Jackie Chan's new Kaspersky commercial with Eugene Kaspersky:
It's been a while since I found a video I laughed at. I knew I would eventually find another funny video. So .. here it is and remember to drink milk 😀

Panasonic has revealed a strange new cleaning robot at the recent Tokyo Fiber Senseware expo in Milan. The robot is wrapped in Nanofront, a special polyester cloth based on nanofibers, developed by Teijin, Ltd. The cloth can absorb oil and pick up even ultra-fine dust particles. The creepy robots drag themselves around the floor like […]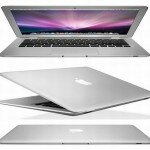 This guys says that some of his friends have MacBook Air's and that all of them managed to brake in the exact same stop. Here's how to fix it 😀 I guess it's kinda stupid. Damaging it all for a tiny piece of plastic that could have been easily replaced.
Yep, even thieves know what's good 😀
The idea is that a normal CPU processes things one at a time, like the single-paintball robot, and a GPU has parallel processors that can do (in this case) 1100 times the work in a single stroke. What do you think ?
Basketball is a team sport in which two teams of five active players each try to score points against one another by propelling a ball through a 10 feet (3 m) high hoop (the goal) under organized rules. Basketball is one of the most popular and widely viewed sports in the world. If you play […]
In Plain Sight is a new drama that started on USA Network on the 1st of June and it's about the witness protection program. Imagine if you're in this program to. You life would take a dramatically hard turn suddenly. No more friends, no work colleagues, no family. It's like you're born again. A new […]
This video made my day. It will make yours to 😀