Tag: Google
You are browsing all the posts tagged with Google.

Google to Buy New York Office Building from the Wall Street Journal reports Google has signed the deal to buy the NYC office building they currently lease for close to $1.9 billion. This was an expected move by Google, who currently leases about 2 or 3 of the floors of the massive building. The building […]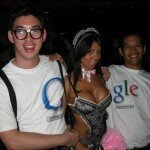 This is probably the best Halloween costume I saw in my 24 years of seeing 🙂

Here are a few obscure doodled Google Logos: This logo, for example, ran in June to celebrate the 25th anniversary of the video game Tetris. While game enthusiasts might have been amused, lots of people were probably just puzzled. On May 18, 2008, Google celebrated the 125th birthday of Walter Gropius, a renowned architect known […]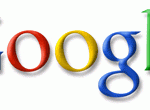 Google plans to build experimental, ultra-fast Internet networks in a handful of communities around the country. The search company said Wednesday that its fiber-optic broadband networks will deliver speeds of 1 gigabit per second to as many as 500,000 Americans. Google Inc. says those systems will be more than 100 times faster than the networks […]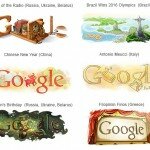 Recently when I visited the Google official Doodle page, and found that Google has made a big change of it. Google has released their complete doodles database to public. In the past you only able to see some limited doodles collection from the Google official doodle page only, but now you can browser a full […]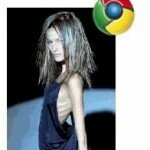 An older post [ If Browsers Were Women ] is incomplete. Google Chrome wasn't launched yet, so it's time to mention this browser also. Extremely skinny but very cool and friendly. However, when it comes to the bedroom, she's very inexperienced and has very little to offer. Forget about Kama Sutra, missionary style is all […]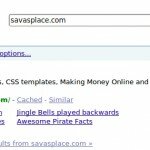 Finally 😀 . If you don't believe search for savasplace on google.

The most popular search engine Google became the first brand that's worth 100 billion dollar. It now exceeds it's rivals Microsoft ( worth 76,2 billion dollars ) and Coca Cola ( worth 67,7 billion dollars ) according to this year's edition of Brandz Top 100. It looks like Google managed to get a +16% from […]
Here are some nice Google features you probably didn't know about. Just go to Google, enter any of the keywords below and press the I'm feeling lucky button. google 1337 google 133t google gothic google bearshare google loco google linux google ewmew google xx-bork google xx-hacker google xx-klingon google xx-piglaten google bsd google easteregg google […]
Everybody wants to make money, right ? Well in order to make money you have to spend money at first ? The AdWords Manifesto teaches you how to make a six figure income using the power of Google Adwords. You will be able to rank better with your competitors no matter what niche your business […]