Archive for December 2009
Here are all the posts written in 2009 December.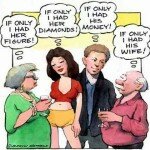 Let me present you the typical human thinking:

When top level guys look down they see only shit … When bottom level guys look up they see only assholes.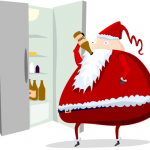 Merry Christmas to you all. But … did you know what Santa really does while you're sleeping and waiting for presents ? Photos created by Matthew Inman
This is a Sponsored Post written by me on behalf of Bidazzled. All opinions are 100% mine.   One of the internet's best "feature" is that you can shop from the comfort of your home, sitting by the fireplace with a laptop on your lap. A lot of people use online auctions to sell or […]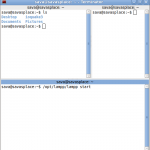 We all know that Ubuntu users use a lot of terminals. I know I was using about 5 terminals at one time and it really was a fuss finding the one I needed next. With Terminator you now can run multiple terminals in 1 window. To install Terminator open up a terminal and run the […]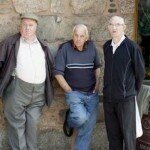 Those chicks are coming … so act cool.

GShutdown is a tool for Ubuntu which performs and schedules system shutdown, logout and restart. To install it open up a terminal and run the following command: sudo apt-get install gshutdown After installation you can find GShutdown under Applications -> Accessories. And here it is: As you can see it's really simple to use. Just […]

Lockface, developed by Futen in Japan, uses your computer's web cam to identify you before letting you access its data.   The flash drive holds 4GB of memory – though larger capacity models are planned – and employs 256-bit AES encryption. To use, you register several pictures of your face, which will then be checked […]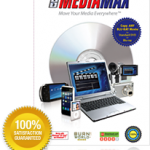 This is a Sponsored Post written by me on behalf of 123 Media Max. All opinions are 100% mine.   We all know photos are obsolete. Since YouTube movies gained a lot of attention from bloggers, webmasters and ordinary computer users. And what's nice is that since June 2006 Blu-Ray disks appeared. Blu-Ray's main uses […]

A photographer strapped a Canon Rebel XT to his helmet while skydiving, but instead of capturing some great airborne shots, it fell off his helmet and plummeted 3,000 feet to the ground. Unbelievably, it survived. According to a friend of the photographer: Amazingly, the Rebel survived the fall and my friend is still using it […]