Archive for July 2009
Here are all the posts written in 2009 July.
10. My dog ate my homework. "I got a virus" 9. I lost my keys. "My battery was low and I lost my charger." 8. My grandmother died. "My grandmother's computer died." 7. I had the wrong conference room. "The meeting had the wrong call-in number." 6. It was lost in the mail. "Did you […]
Here's something that will make you buy some batteries or charge your camera batteries ! Do you own a small business and would like to change things ? Well now you can even if you don't have the money. My dad has a small translation office ( which will eventually be my small business ) […]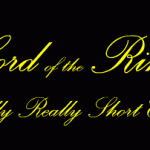 This made me laugh. It's the short version of the movie "Lord of the Rings" and I just have to share it with you as well.
Jackie Chan on a Segway wearing a helmet that says Kaspersky on it and punching computer viruses ? You may be thinking I'm telling the dream I had last night. Well .. I'm not. Here's Jackie Chan's new Kaspersky commercial with Eugene Kaspersky:
What can I say … I'm a driver for about 1 month. I managed to buy a car as well.I bought it from another person (not new) and I was looking for some filters and other stuff that needs to be changed like the oil and stuff ( I'm not that good at cars ). […]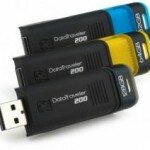 Need more storage on the go? Kingston Technology has developed and now made available the 128 GB Traveler 200 memory stick. Not that long ago, the 32GB and the 64GB memory sticks were made available to the market, giving the consumers more storage capacity. The 128GB model, a 3 inch memory stick also has the […]
I know I move a lot because of my job. The thing is that I move a lot to find new jobs. With this global crisis I didn't have a job for more than 3 months since 2008. Now that I managed to find a job I had to look for apartments. While looking for […]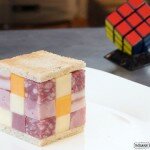 This "Rubix Cubewich" is made from cubes of pastrami, kielbasa, pork fat, salami and two types of cheddar. While the original puzzle will give you a headache, this one will just give you the farts. [ Insanewiches ]

With this trekkie looking USB gadget on your desk, you will get three products in one; a speaker, a 4-port USB hub and a digital alarm clock with 12 or 24 hour mode. Features: Luminous Clock Loudspeaker 4-port USB Hub Alarm Clock Mode 12/24 Hour Display Blue Color Back Light Speaker On/Off Switch and Volume […]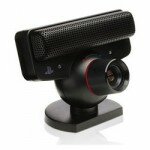 The all-but-forgotten PlayStation Eye, not one to be outshined by its prototype, unnamed motion-sensing PlayStation controller brother, will soon support facial recognition. Says Sony Europe's Head of Developer Services, Kish Hirani, the Eye will have the ability to "detect gender and even the age of the face, separate facial features such as the nose, eyes […]