Tag: Laptops
You are browsing all the posts tagged with Laptops.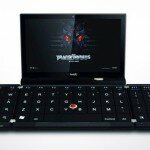 The iWeb 2.0 laptop concept is designed by Yang Yongchang and it has Utopian concepts with really drool-worthy features! Here are a few photos: It would be even more usefully if it would have the option to fold the screen completely to the back so that it would become a touch tablet. Via YankoDesign

Does it look rainy ? It is a lot colder in the evening then when you leave for work in the morning ? Here's a solution: The Do It Yourself Laptop Sweat Sacoche in 9 easy steps: And there you have it : a cool handbag for your laptop and a sweater in case it […]

We all have obsolete gadgets in our home. If they're TV games, old computers or old laptops we can find a good use for them. The best use for an old laptop I ever saw is this: Oh … and by the way … if you have old gadgets and you're planning of doing something […]

These MacBook and MacBook Pro sleeves from ColcaSac are the type of sleeves you would get if you wanted to protect your laptop while carrying it around. Besides being made of "environmentally friendly fabrics", the sleeves are pretty well padded (hemp has a lot of cushioning, it seems) and have an "earthy" feel. If you're […]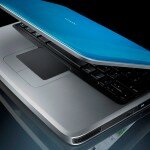 Nokia Booklet 3G overview Up to 12 hours of usage time Last for a heavy work day Windows 7 and Intel Atom processor Charge it and go – no need to worry about taking your charger with you Sleek, robust design A stylish, premium design with a chassis made from a single piece of machined […]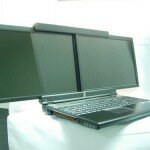 Here's a laptop you will surely buy when you find it in a store near you. Planned Specifications: 2 LED backlit display screens Windows VISTA/ WIN XP PRO (optional) – I wonder why Intel Core 2 Duo P8400 2.26-GHz 4 GB of RAM (2GB DDR2 SO-DIMM x 2) 320GB 7200-rpm HD NVIDIA® GeForce® 9800M GT […]

As an established manufacturer of high performance audio cards, ASUS has always been at the forefront of delivering the best in audio entertainment technology to its consumers. Today, ASUS is proud to announce the launch of its first ever multimedia speaker series. The ASUS uBoom and uBoom Q sound-bar speakers are designed to provide high […]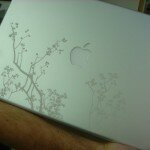 I like having my personal stuff unique, especially my gadgets. I always try to "pimp" them and I am really thinking on "pimping" my laptop with some laser engravings. Here are some examples of laser engraved laptops: What would you engrave on your laptop and why ?

The Cryo S features two 120mm fans that are adjustable and can be be used with any notebook that's up to 15-inches. The top is coated in rubber, which helps keep the notebook elevated a bit and allows for more ample airflow. You can connect the Cryo S by means of USB or an AC […]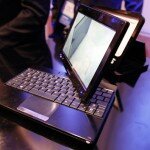 The Asus Eee PC T91, the first touchscreen convertible netbook from the Taiwanese tech giant, will be twisting its way over to the UK within a month, and we now know how much for. Read on for the full scoop. Although the Asus Eee PC T91 was unveiled back at CES in January, Asus UK […]