Tag: web host
You are browsing all the posts tagged with web host.

There are a lot of reasons on why a person would want to change their current web host. Some of the main reasons are the web host customer support, bandwidth, space and price. And you know that free hosting isn't always the best choice. And if you're not happy with your current website hosting what […]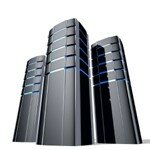 I know I wasn't happy with my past web hosts I used so this article is supposed to help you choose the right web hosting for your personal or business website. Web Hosting Choice offers a wide variety of categorized hosts. You can easily find hosts that allow adult websites, dedicated servers, linux or windows […]
It's been hard for me to find the best webhosting. I think I moved my websites around on 4 or maybe 5 hosting companies until I found HostGator. You can easily choose the best hosting company that suits your needs just fine (customer support, bandwith, space and price). WebhostingGeeks offers you the chance to read […]
Everybody … and I mean everybody has a website these days. Even if it's a small blog known to your friends or a great website we all stumble upon one problem. Whenever our websites get a lot of visitors in a short amount of time ( like having your page on digg or stumbleupon and […]
One of the most crucial decisions that most online businesses have to make is choosing the best web hosting service. The key to shopping for a web host is to come up with your baseline architecture first, then see which hosting companies meet your needs. This is where Web Hosting Rating comes along and helps […]
A lot of us started our websites using free hosting accounts. I know I did. If you still use a free hosting account from somewhere you will surely switch in the near future. Let me put a curse on you: May you have so many visitors that you're host will put a hold on your […]
I just saw this now. My hosting package was upgraded today. TFCPH.com is the best hosting I've seen yet.My 2GB of bandwith turned into 5 GB. Let's hope it will be enough 😀 If you want a good free web host … you should try TFCPH.com .