Archive for August 2009
Here are all the posts written in 2009 August.

Built around a classic Nokia cellphone, this Steampunk Cellphone mod makes me sell all my gadgets to buy this one.
The Best Optical Illusion I Ever Saw

What does the left part of your brain see ? And the right part ? 🙂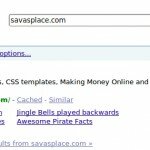 Finally 😀 . If you don't believe search for savasplace on google.
Global Warming

Global warming is the increase in the average temperature of the Earth's near-surface air and oceans since the mid-20th century and its projected continuation. We really need to stop this process or as the pictures say "Nature will".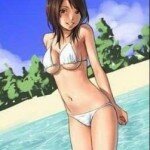 Here's the anime version: and the real thing. The chances of you making out with any of these girls are none. So stay here on Sava's Place and drool.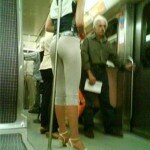 Here's how hold on while the train is in motion in order to avoid falling: I am referring to the older gentleman by the door. But you already knew that, right ? 🙂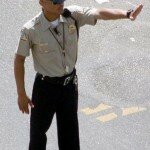 20. I can't reach my license unless you hold my beer. 19. Sorry officer, I didn't realize my radar detector wasn't plugged in. 18. Aren't you the guy from the villiage people? 17. Hey, you must have been doing 125 to keep up with me, good job. 16. I thought you had to be in […]

A crusty old man walks into a bank and says to the teller at the window, "I want to open a damn checking account." To which the astonished woman replies, I beg your pardon, sir; I must have misunderstood you. What did you say?" "Listen up, damn it. I said I want to open a […]

I bet you've seen this a lot on Microsoft CD's ( 95, 98, XP, 2000, Vista, Office etc. ) but you haven't seen it yet on Ubuntu CD's. Well … here it is. Don't worry … this is just a joke. But you can still print it, stick it on your laptop, server, computer, toaster, […]

Let me show you something: Can you guess which remote is for the speaker system ? If you are thinking that it's the third ( from left to right ) then you are correct. A friend of mine came over yesterday to watch a movie and he got really confused when I asked him to […]