Laptops
You are now browsing the posts filled under Laptops.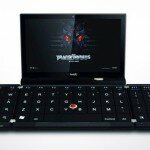 The iWeb 2.0 laptop concept is designed by Yang Yongchang and it has Utopian concepts with really drool-worthy features! Here are a few photos: It would be even more usefully if it would have the option to fold the screen completely to the back so that it would become a touch tablet. Via YankoDesign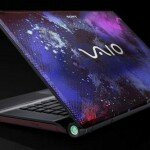 Sony's updated range of "Signature Collection" laptops includes this flashy space-themed Vaio FW. The 16.4-incher starts at $810, which gets you Windows 7, a 2.2GHz Core 2 Duo processor, 2GB RAM, 250GB storage, and 512MB ATI 4650 graphics. At that price, you'll only get a CD-RW/DVD-ROM drive, but specs scale all the way up to […]

These MacBook and MacBook Pro sleeves from ColcaSac are the type of sleeves you would get if you wanted to protect your laptop while carrying it around. Besides being made of "environmentally friendly fabrics", the sleeves are pretty well padded (hemp has a lot of cushioning, it seems) and have an "earthy" feel. If you're […]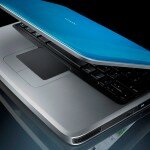 Nokia Booklet 3G overview Up to 12 hours of usage time Last for a heavy work day Windows 7 and Intel Atom processor Charge it and go – no need to worry about taking your charger with you Sleek, robust design A stylish, premium design with a chassis made from a single piece of machined […]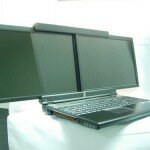 Here's a laptop you will surely buy when you find it in a store near you. Planned Specifications: 2 LED backlit display screens Windows VISTA/ WIN XP PRO (optional) – I wonder why Intel Core 2 Duo P8400 2.26-GHz 4 GB of RAM (2GB DDR2 SO-DIMM x 2) 320GB 7200-rpm HD NVIDIA® GeForce® 9800M GT […]

As an established manufacturer of high performance audio cards, ASUS has always been at the forefront of delivering the best in audio entertainment technology to its consumers. Today, ASUS is proud to announce the launch of its first ever multimedia speaker series. The ASUS uBoom and uBoom Q sound-bar speakers are designed to provide high […]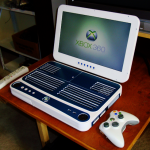 Ben Heckendorn – a true geek god amongst men – is back with revision 5 of his portable Xbox 360 console. Though he's gutted the same Gateway 1775W laptop with 17-inch (1280 by 720) display, he writes that this design is from scratch, and has the following new features: Built-in Ethernet port Built-in WiFi adapter […]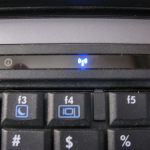 Jim wrote an interesting post about updating the bios on his Compaq laptop and it turns out that the wireless connection didn't stay on and it's button didn't work after a bios update. You can read more about this here. You can find a lot of interesting topics on his blog and I suggest you […]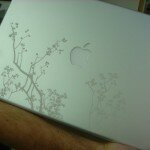 I like having my personal stuff unique, especially my gadgets. I always try to "pimp" them and I am really thinking on "pimping" my laptop with some laser engravings. Here are some examples of laser engraved laptops: What would you engrave on your laptop and why ?

The Cryo S features two 120mm fans that are adjustable and can be be used with any notebook that's up to 15-inches. The top is coated in rubber, which helps keep the notebook elevated a bit and allows for more ample airflow. You can connect the Cryo S by means of USB or an AC […]