Archive for December 2010
Here are all the posts written in 2010 December.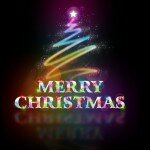 To all my readers, a Merry Christmas! Hope your boots are clean and ready to store those gifts Santa will bring you if you were a good boy/girl this year. If not get ready to clean them again because those coals make a mess.

Only two cities have ever been destroyed by atomic bombs. This man was in both of them. Born in 1916, Tsutomu Yamaguchi was on a business trip to Hiroshima on August 6th, 1945. As he stepped off a tram an atomic bomb blew up less than two miles away, fucking shit up in an extraordinary […]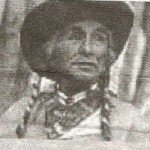 Indian Chief "Two Eagles" was asked by a US government official: You have observed the white man for 90 years. You've seen his wars and his technological advances. You've seen his progress and the damage he's done. The chief nodded in agreement. The official continued: Considering all the events, in your opinion, where did the […]

Google to Buy New York Office Building from the Wall Street Journal reports Google has signed the deal to buy the NYC office building they currently lease for close to $1.9 billion. This was an expected move by Google, who currently leases about 2 or 3 of the floors of the massive building. The building […]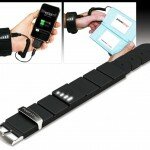 The Orca PowerStrap is a battery bracelet that provides emergency power for your gadgets. You can connect it to your iPhone or other gadgets via a USB power port and it has four LED shows how much battery capacity is left. Features Charge up all your devices with one wrist strap. Cool and chunky futuristic […]