Bug your friends with these cool Computer Pranks.
Package includes
2 coding tutorials – learn how to make pranks yourself
the pranks – in editable format
the pranks again 🙂 – These are already working be careful when you open them
Available Pranks
Account Info – Scare your friend by "changing" his infos
Annoying Boxes – You know what they are 😛 now you can decide what the boxes should say
Deletion – Make your friend "see" that all the files in his computer are being deleted
Hack – Make him think he is being hacked at that moment
Message Boxes – Of course 😀 how could these miss ?
Notepad Message – One of my favorites – open notepad and a message will just write itself
Open Notepad – Open up your friends notepad
Open Calc – Open his calculator
Run Calc
Shutdown – Should I say more ? 😀
Virus – Self installing virus … or not ?
File Download – make him think that files are downloaded to his computer
Photoshop CS2 Keygen gone bad – Works only if Photoshop is installed
Open URL – open up any site you want on his computer
Rights
You will have the right to use my pranks, and have the right to open up a shop from what you learned or just resell them.
Notes
These will not harm any computer, they are just pranks. Some of them may shutdown your computer so be sure to save your work before you open them.
Download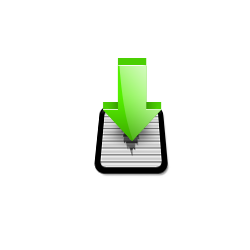 Download (2.63MB) ( 5698 downloads )