Laptops
You are now browsing the posts filled under Laptops.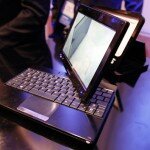 The Asus Eee PC T91, the first touchscreen convertible netbook from the Taiwanese tech giant, will be twisting its way over to the UK within a month, and we now know how much for. Read on for the full scoop. Although the Asus Eee PC T91 was unveiled back at CES in January, Asus UK […]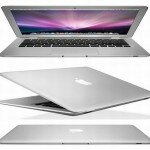 This guys says that some of his friends have MacBook Air's and that all of them managed to brake in the exact same stop. Here's how to fix it 😀 I guess it's kinda stupid. Damaging it all for a tiny piece of plastic that could have been easily replaced.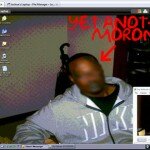 Newsweek's Joshua Alston got his laptop stolen when he was in the shower. Sounds like the beginning of a porn movie, but it's one about detectives. Cyberdetectives that mock their suspects before sending the police. Alston was showering when he heard a thump. After coming out of the bathroom he noticed all his gadgets missing, […]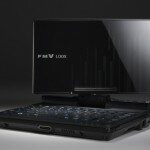 Fujitsu has updated their Japanese version of U2010 / U820 with 2Ghz Atom cpu. This update will make it fastest UMPC ever! Specifications 5.6 inch 1280 x 800 touch screen Intel Atom Z550 at 2Ghz 1GB RAM 60 / 120GB HDD (32GB/64GB SSD option at Conics) Keyboard / Mouse Pointer Battery capacity 20 (W/hr) SD […]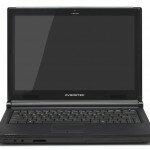 If it's fancy you're scouting, you needn't look here. If you're fine with a classic design, a relatively low price and plenty of oomph to handle everyday tasks, you've got your eyes right where they need to be. Averatec's latest rig is a 12-inch ultraportable that gets powered by a 2GHz Core 2 Duo T6400 […]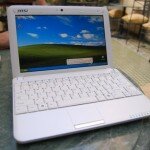 Remember the old days when Microsoft was dragged kicking and screaming into offering Windows XP on netbooks? Neither does Microsoft, apparently, as the company is now all too happy to boast that a full 96% of the netbooks on the market run on its venerable OS. It's also, unsurprisingly, quick to point out that virtually […]

Eddie Zarrick's phenomenal LCD-within-a-logo MacBook mod was as technically impressive at it was gorgeous. Now he has posted a thorough how-to for anyone with a superabundance of MacBooks, cash and courage to try. The materials list and building procedure actually appear somewhat manageable, and if you're comfortable wielding a soldering iron you probably won't be […]
Good news if you own a ThinkPad X200, X300 or T400 or a few other Lenovo laptops: You actually got a mil-spec semi-ruggedized computer and didn't even know it! We've always known that ThinkPads were surly bastards, but Lenovo submitted eight of its notebooks – ThinkPad X200, X301, X200s, X200 Tablet, T400, T500, R400 and […]
The new Gateway UC Series is the company's first notebook with a 13.3-inch widescreen display, an ideal size for those looking for maximum productivity a highly portable, streamlined design. It is available now at leading retailers. Gateway offers several configurations. The Gateway UC7807u comes with leading-edge technology including an Intel Core 2 Duo Processor T6400 […]
Here's something really useful for us laptop owners. The NapBook is a standard notebook computer bag/case but it's extra thick and fluffy so it can be used as a pillow as well. It's great for those late night study sessions or if you're working late in the office and want to catch a quick refreshing […]