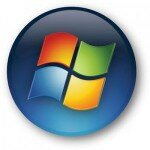 Microsoft Windows is a series of software operating systems and graphical user interfaces produced by Microsoft. Microsoft first introduced an operating environment named Windows in November 1985 as an add-on to MS-DOS in response to the growing interest in graphical user interfaces (GUIs). Microsoft Windows came to dominate the world's personal computer market, overtaking Mac OS, which had been introduced previously. As of July 2009, Windows had approximately 93% of the market share of the client operating systems for usage on the internet. The most recent client version of Windows is Windows Vista; the most recent server version is Windows Server 2008. Vista's successor, Windows 7 (currently at release to manufacturing), is scheduled to be released on October 22, 2009.
The question is: Is Microsoft Windows A Virus ? The answer can be No. Microsoft Windows is not a virus. Here's what viruses do:
They replicate quickly – okay, Windows does that.
Viruses use up valuable system resources, slowing down the system as they do so – okay, Windows does that.
Viruses will, from time to time, trash your hard disk – okay, Windows does that too.
Viruses are usually carried, unknown to the user, along with valuable programs and systems. Sigh… Windows does that, too.
Viruses will occasionally make the user suspect their system is too slow (see 2) and the user will buy new hardware. Yup, that's with Windows, too.
Until now it seems Windows is a virus but there are fundamental differences: viruses are well supported by their authors, are running on most systems, their program code is fast, compact and efficient and they tend to become more sophisticated as they mature.
So Windows is not a virus. It's a bug.