Archive for July 2009
Here are all the posts written in 2009 July.
A bathtub full of Brains

This is what a government think tank looks like … but with brains [ click on image to enlarge ]
How about a free Xbox 360 Elite ?

Let me tell you about a great contest launched by BluFrog. All you have to do is leave a comment (up to 3 times per person), blog about the contest or tweet about it and choose your prize. You can choose between a New Years Eve trip to NY, a trip to Lolapalloza in Chicago, […]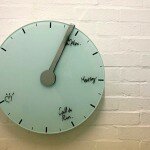 This is a planning clock for office or studio. The Trace of Time clock not only tells the time but provides a place for users to make notes: The face of the clock is made of glass and stainless steel. Messages are erased by means of the integrated eraser. [ Ilgucha ]

For just 199 pounds you can get a Dell Inspiron Mini 10v with the Ubuntu 8.04 Microsoft Operating System Ha Ha Ha

All I can say is holy ******* shit :O
Here's What REALLY Happened To The Dinosaurs

There are a lot of theories on why the dinosaurs are extinct but I truly believe that this happened.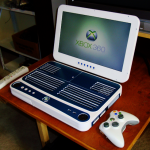 Ben Heckendorn – a true geek god amongst men – is back with revision 5 of his portable Xbox 360 console. Though he's gutted the same Gateway 1775W laptop with 17-inch (1280 by 720) display, he writes that this design is from scratch, and has the following new features: Built-in Ethernet port Built-in WiFi adapter […]
Student's Letter To His Dad
Dear Dad, $chool i$ really great. I am making lot$ of friend$ and $tudying very hard. With all my $tuff, I $imply can't think of anything I need, $o if you would like, you can ju$t $end me a card, a$ I would love to hear from you. Love, Your $on. ————————————————————————– Dear Son, I […]
Transport TW – Magnet Powered Vehicle For The Cities of Tomorrow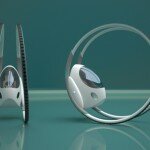 Eco Factor: Zero emission concept car powered by magnetic field. With concept designers crafting their fantasies into a consumable form, we believe that the era of tomorrow would be completely different than present days. Harsha Vardhan, a car designer, thinks that apart from the cities, cars too would be completely different and powered by technologies […]
Smoking Booth Concept

Smokers are usually confined to enclosed areas, away from the rest of us. This FRESH concept, designed for airports and other high-traffic areas, uses a "wall" of air to stop the carcinogen-laden smoke from reaching us normals. The wall is actually created by colliding high and low air pressure in a spherical shape, keeping any […]