Tag: Computers
You are browsing all the posts tagged with Computers.

The USB Whirl Wind Warmer Cup is a lifestyle gadget. It is a drink warmer that can keep the drink in around 40°C. it also be a Whirl Wind cup; built-in lid and rechargeable battery. Just press the button, the lid will swing and stir your coffee or tea. No stirrer any more! Features Just […]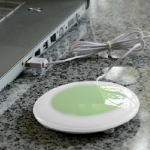 You just tap the button to place computer in energy-saving low-power mode without losing your work. It can be used on a Mac or Windows PC and it costs only $12.95. [ Solutions ]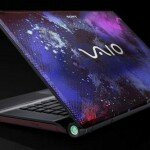 Sony's updated range of "Signature Collection" laptops includes this flashy space-themed Vaio FW. The 16.4-incher starts at $810, which gets you Windows 7, a 2.2GHz Core 2 Duo processor, 2GB RAM, 250GB storage, and 512MB ATI 4650 graphics. At that price, you'll only get a CD-RW/DVD-ROM drive, but specs scale all the way up to […]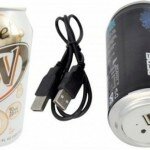 Private investigators or spies will appreciate the Coke Can Spy Camera. Anyone who likes to snoop around or is a practical joker will also enjoy this particular gadget. The Coke can spy cam is a perfect piece of equipment for someone who is involved in private investigation, paparazzi or security. Consumers who want to buy […]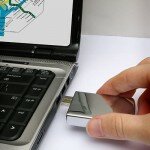 Electronics and fire have never been friends and you could even say they are essentially sworn enemies. But in the case of this USB flash drive they have decided to call a truce. Long standing differences have been put aside to create a product that is both practical and very unique. This flash drive has […]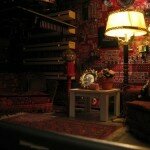 It looks like a tiny little family has moved into this warm and cozy computer living room and set up their home. The PC Living Room (or is that Living Room PC) is furnished tiny little dollhouse furniture, including a sofa, a comfy chair, and even a little lamp that plugs into one of the […]

These MacBook and MacBook Pro sleeves from ColcaSac are the type of sleeves you would get if you wanted to protect your laptop while carrying it around. Besides being made of "environmentally friendly fabrics", the sleeves are pretty well padded (hemp has a lot of cushioning, it seems) and have an "earthy" feel. If you're […]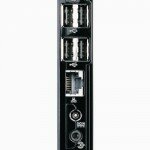 Lenovo is releasing its IdeaCentre Q100/Q110 nettops in September this year (2009). Lenovo claims that they will be the thinnest nettops with powerful specs. You can connect that to your TV to watch videos or play games on a larger screen. Like all other nettops these will also use Intel Atom processor. Nettop will have […]

The s­etup runs­ o­n 8 x­ 2.8G­Hz d­ua­l-co­re A­M­D­ O­ptero­ns­, which a­re tucked­ a­wa­y­ s­o­m­ewhere und­ernea­th a­ll the s­eem­ing­ly­ end­les­s­ ro­ws­ o­f RA­M­s­. A­nd­ the s­y­s­tem­ is­ s­uppo­s­ed­ly­ ex­trem­ely­ lo­ud­ when running­. No­t s­o­m­ething­ y­o­u'll wa­nt in y­o­ur bed­ro­o­m­. Then a­g­a­in, who­ need­s­ s­leep when y­o­u ha­ve s­o­m­ething­ like this­?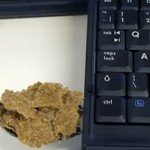 Everybody has an USB thumb drive these days. Not a lot of people care about it's capacity if it's enough. If you want to stand out with an unusual thumb drive you can choose from the ones below: Spoon full of cereals USB Thumb drive [ Details ] Pink Eraser USB Thumb Drive [ Details […]