Archive for October 2009
Here are all the posts written in 2009 October.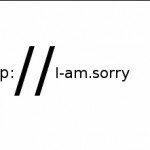 Tim Berners-Lee, the guy who usually gets the cred for inventing the world wide web, says there is one thing he'd do differently if he did it all again: He'd dump the double slash that follows http in web addresses. He apparently laments all the trees and time that's been killed by people having to […]
Letter Q Turn On Lamp

Inspired by the universal symbol for power (or the letter "Q" as it were), designer Marco Lana's rechargeable Turn On lamp can be switched on or off depending on its orientation. Unfortunately for people named Quincy, Quinton or Quagmire, the Turn On lamp is only a concept at the moment. [ Lana-Savettiere ]
The Breakfast Of Nightmares

The butter is pretty horrifying, but I'm pretty sure I'll never eat Cheerios with our eyes open again!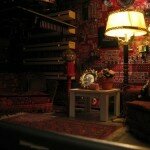 It looks like a tiny little family has moved into this warm and cozy computer living room and set up their home. The PC Living Room (or is that Living Room PC) is furnished tiny little dollhouse furniture, including a sofa, a comfy chair, and even a little lamp that plugs into one of the […]